Incorporating a daily yoga practice into your life will bring you untold benefits, however, often when I try to convince others of this, I get comments like: "oh it's too slow for me" or "you don't get a good workout with yoga". Yes, yoga isn't meant to be fast and energetic but trust me, a yoga session can work muscles you never knew you had (but you'll be well acquainted with them the next day!).
Getting started with yoga is easy as you don't need a lot of equipment or space. There are masses of You Tube videos, books and websites devoted to yoga.
Below I've highlighted my 5 favourites yoga websites, but it's also beneficial to attend a live class and learn the correct way to do the poses and, just as importantly, the correct way to breathe (haha you thought you knew how to breathe, didn't you?).
For many years I attended yoga classes in the local scouts' hall near my home. I can't enthuse enough about the benefits of those classes. Sometimes the weather outside would be wet, windy and cold, but inside it was always peaceful and calm, the perfect remedy after a busy day spent hunched over a computer.
At first I didn't think the small movements would make a difference but, the day after my first session, I was amazed to discover a few sore muscles. Best of all, within a month or two, the back pain and excruciating sciatica I'd been experiencing following an injury, reduced and I was able to stop the strong anti-inflammatory drugs I'd been prescribed.
For more yoga benefits check out this article
If you're considering yoga I strongly urge you to give it a go. The web has many subscription websites where, for a monthly payment, you can access  their classes. This may be a good way to get further practice but here are my 5 favourite websites with plenty of free content to get you going. Most of them have video sequences you can follow.
1. Yoga Health
The classes I attended, in the local scout's hall, were given by Yoga Health. Sadly Uma, the brilliant instructor, moved to Queensland – the other side of Australia to me but a replacement teacher came in and the lessons continued in much the same format.
On their website you'll find detailed instructions for a number of poses including the one in the video link below which is an amazing shoulder release for people, like me, who work at the computer for long periods. The website also has yoga sessions you can download and the great thing (in my opinion) about these are that the movements are explained verbally so you don't have to keep peering at a book or a screen to find out what to do. It makes the whole experience smoother and more relaxing.
They've also just added a series of online yoga classes for people who are stuck at home.
We have been doing this for 30 years.
We teach what may be the most gentle but effective yoga yet developed.
We have trained over 150 teachers across Australia.
2. Daily Cup of Yoga
Next up is Daily Cup of Yoga. This website is chock-a-block full of  interesting articles about the benefits of yoga and meditation as well as wellness in general. It began as a personal journey but developed into something more.  I particularly enjoyed the blog post about finding your inner joy.
Tips, tools & wisdom on yoga, fitness & technology
Source: Daily Cup of Yoga
2. Yoga Journal
Yoga Journal has a range of yoga-related articles on their website such as a sequence to help you navigate tough emotions, a yoga playlist, a "get started" guide to meditation.
Definitely a site you're guaranteed to want to bookmark!
The ultimate destination for yoga pose how-tos, practice videos, meditation tricks, healthy lifestyle tips and more.

Source: Yoga Journal
4. Yoga Gypsy
Sadly this blog is no longer updated but there's still loads of information on here so it's well worth a look. Check out the poses and sequences page.
5. Yoga with Adriene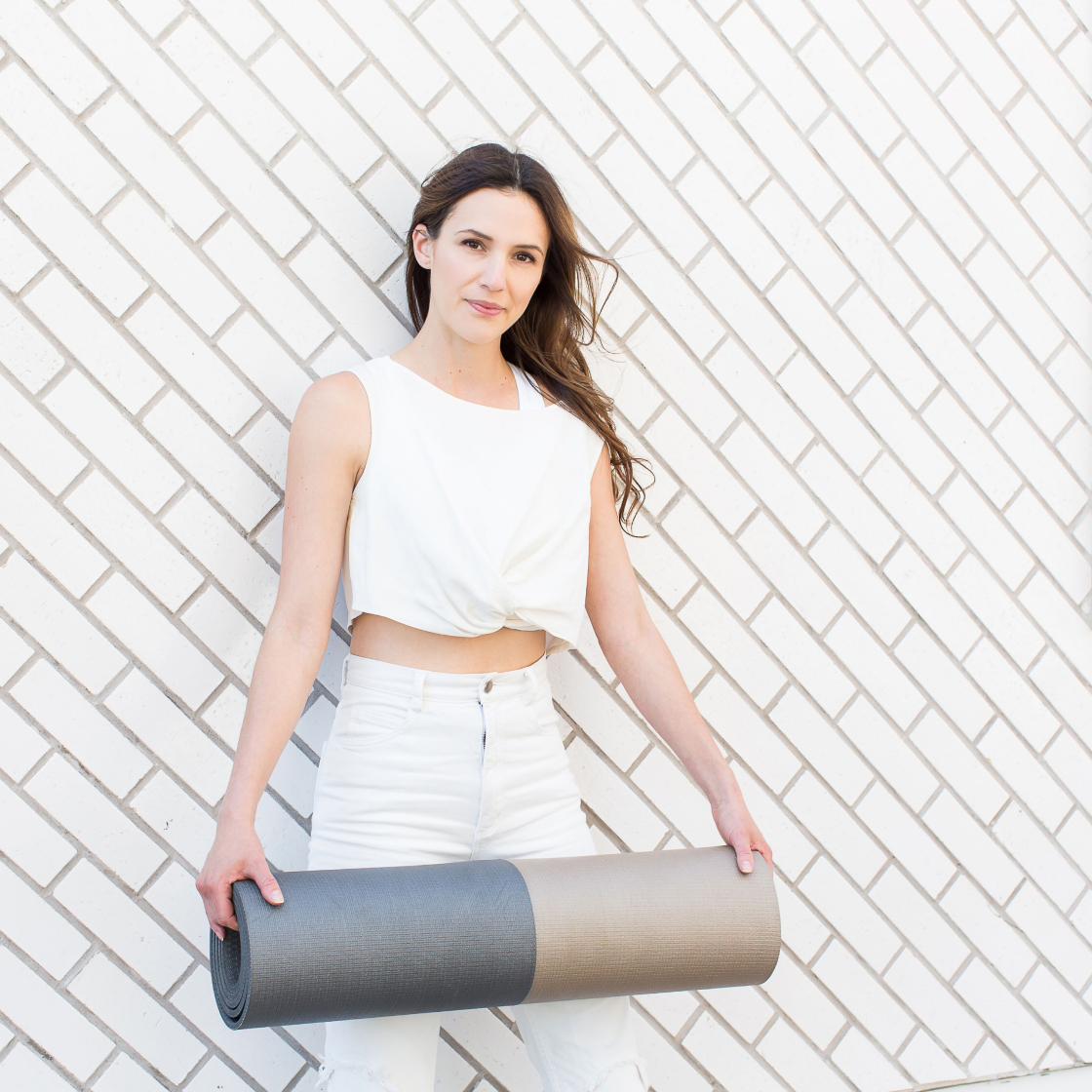 As well as checking out Adriene's website I also recommend you subscribe to her You Tube channel. She has tons of videos to help you incorporate yoga into your daily life, no matter where you are or how much time you have to spare. Check out the video in the link below. You can even do this short routine at the office in your normal work clothes!
I hope you're now a convert to the benefits of yoga! If you enjoyed this website you may also like this one: