If someone asked you to visualise a medieval castle, the chances are you'd imagine a structure with turrets and a moat, in fact, you'd probably imagine a castle that looked very much like Bodiam Castle in East Sussex.
Constructed in 1385, by wealthy landowner Sir Edward Dalyngrigge, Bodiam Castle was originally built as a manor house. A few years later, with the threat of invasion by the French during the Hundred Years War, Sir Edward was granted permission to fortify his home and Bodiam Castle emerged.   
Before we moved our family to Australia, I lived close to this amazing place that lives up to all the stunning images you'll find on the internet. It's a castle packed with atmosphere. My kids used to love going there but looking back, I probably didn't appreciate its historical significance as much as I do now, living in a country where most buildings are less than two hundred years old.
When you gaze at Bodiam Castle you might think it looks like an impressive fortress, but is that just an illusion? Historians have argued for centuries that perhaps it was built more as a showy and impressive home than a military-strength stronghold.
The castle was "dismantled", in other words, converted to a ruin, after the English Civil War in the 1600s and left abandoned until 1829 when it was partially restored by George Cubitt, the 1st Baron Ashcombe.
In recent times, Bodiam Castle has been owned and run by the National Trust since 1929. With its romantic setting and its scenic moat, it's a sumptuous place for a stroll or a summer picnic. For the more romantic, it's a place to fire up the imagination of days passed. You can almost hear the chink of armour and the clash of swords as knights battle it out while damsels watch from the tower windows.
On a less romantic note, the picture-perfect moat once served as a sewage system for the castle's thirty toilets, according to the castle's website (link below). Maybe not somewhere past occupants would have gone for a cooling dip on a summer's day!
This post may contain affiliate links. This means if you click on the link, I may receive a small commission at no cost to you. For further information, please read the affiliate statement here.
Check out this amazing aerial video showing a bird's-eye view of the castle and the surrounding picturesque scenery.
For general information:
For opening hours and admission costs:
https://www.nationaltrust.org.uk/bodiam-
For further reading check out some of these great books from the Book Depository.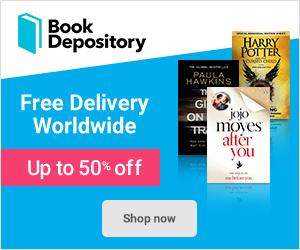 If you enjoyed this post, you may also like these: